What would you do if tomorrow, we announce you that one vital element from your life will disappear? Would you do anything to keep it alive? The story of Joelle Cowie, Canadian Ethical jewelry designer born in the Republic of Trinidad and Tobago tells us how her brand, Arlokea arose.
Arlokea, born from a life changing moment…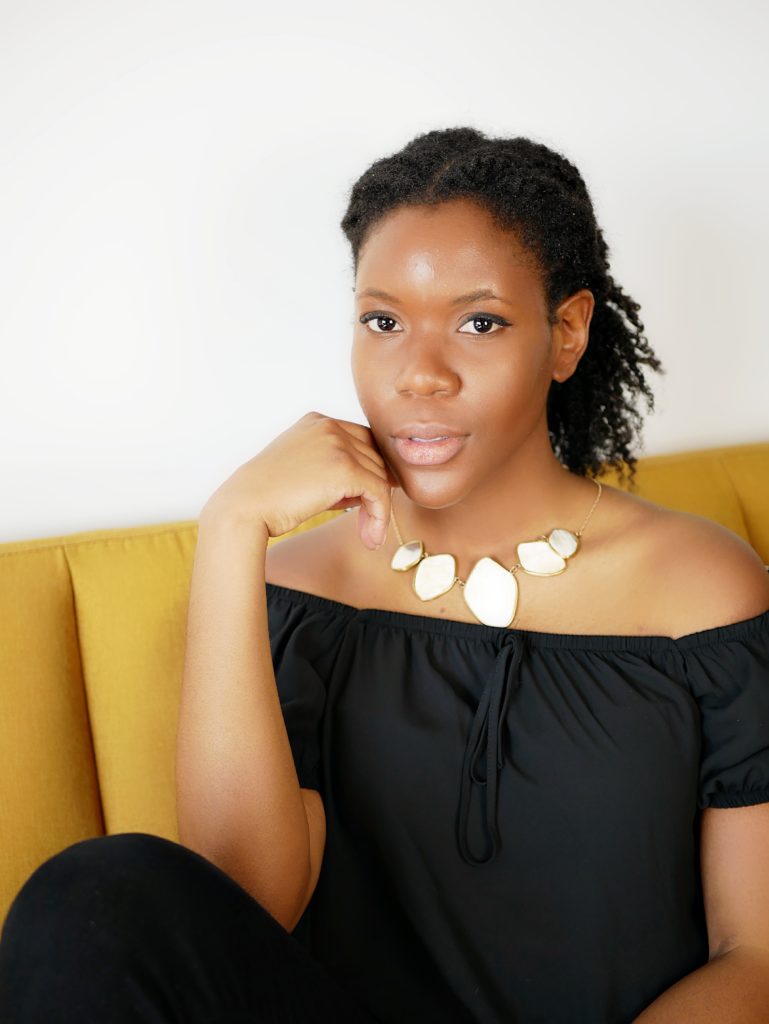 In 2018, Joelle received the news that she's a sickle cell carrier. It's a blood disorder that affects the amount of oxygen that passes through the body and causes episodes of severe chronic pain and organ damage.
"Finding out that I am a carrier changed my perspective on life. Joelle said, I felt a new fire in me ignite and I became determined to use my energy to help others."
That same year, the Sickle Cell Foundation led a campaign to encourage more people to donate blood to use in blood transfusions. They also needed financial help so that they could expand their research into a cure and support families and individuals suffering from the disease.
Seeing the need of the Sickle Cell Foundation and with her being sickle carrier, Joelle decided to create Arlokea.
"I had the idea to develop a brand that recognized that we as a society have an ethical and social responsibility to contribute to the community that we operate in, whether or not we are directly affected by a disease or a particular social issue that affects so many people living around us."
Turn social injustice into activism
The brand raises different values so activism is built within each structure she is involved meaning : social injustice and ethical in the fashion production.
Social injustices is fought thanks to the donations given to the communities involved in the production chain of Arlokea. It allows them to do what they are doing for longer periods of time as well as time spent volunteering with different groups and organizations.
Ethical appears through transparency. "Transparency is crucial in this as we are dedicated to showing the environmental and social impact that we have, said Joelle. We only sell fashionable, functional, and ethical garments and accessories that are meant to last."
How Arlokea helps?
Arlokea helps in different many ways starting with the people who create the jewelry and the ones who suffered from sickle cell carrier.
Arlokea is currently partnering with artisans who use sustainable harvested nuts and seeds from the rainforests in Ecuador and recycled bullhorn in Vietnam. This helps to preserve the forests for future generations by providing an alternative income for farmers rather than cutting trees down for logging and agriculture.

The women have the opportunity to be paid fairly and gain experience running workshops. They also provide training to other women in their community. Therefore, families who make these items are able to provide for themselves and ensure an education for they children.
On the top of that, Arlokea works with cooperatives that provides refuge, health care and the chance at a new life to women who have survived war, domestic violence and societal oppression due to their HIV/AIDS status. Fair Anita is one of the cooperatives that also provides childcare for the women, as well as educational support for the women and their children.
A part of the profit is given to different organisations who helps to fight the sicle celle carriers:
Pathways to education is an organization that provides youth from low-income communities with tutoring and other resources needed to successfully graduate highscool and go on to post-secondary education.
SCAO is an organization that provides support and resources for individuals, families affected by Sickle Cell Disease.
My family and friends are a huge support in my life and have helped me succeed in many areas of my life. I will forever be grateful for their encouragement, time, and effort that they contributed to starting Arlokea.
More about Arlokea's Jewelry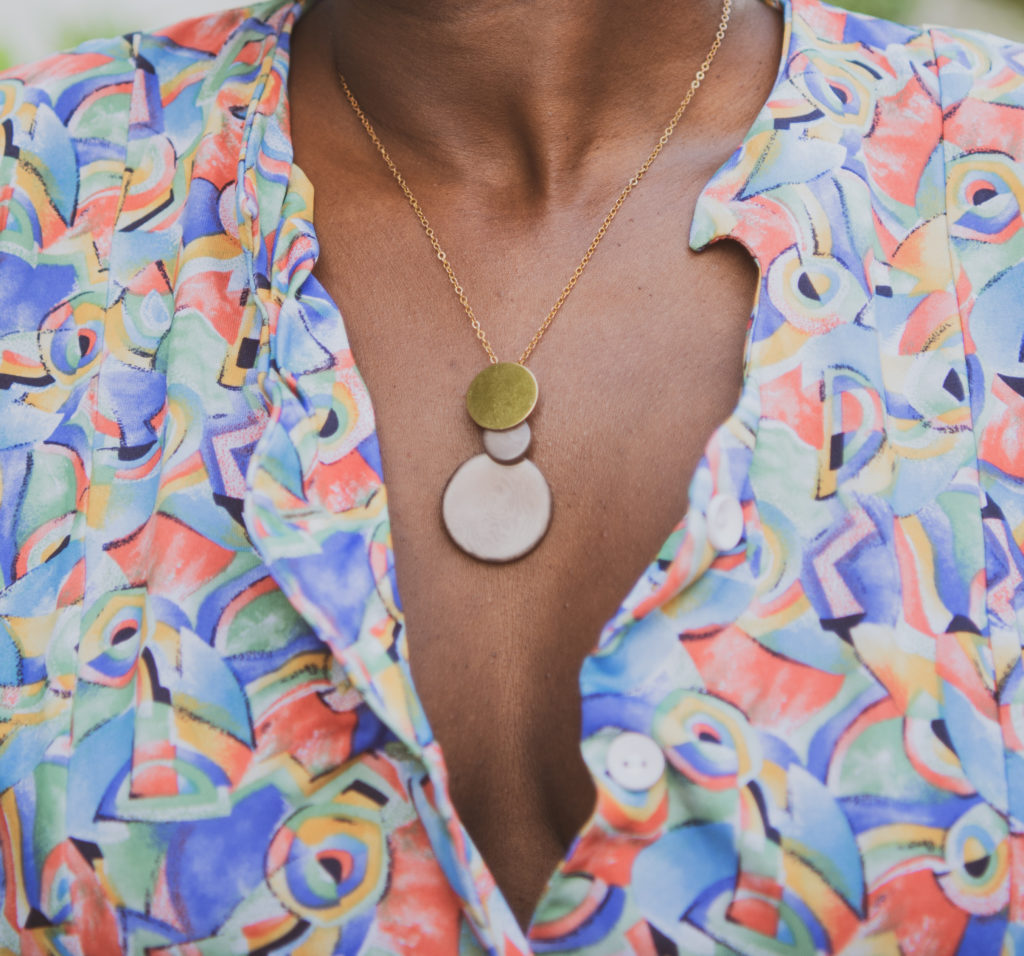 90% of the Arlokea's items are made from recycled material. If the material is not recycled in some way, they are either harvested or produced or sourced fairly and transparent.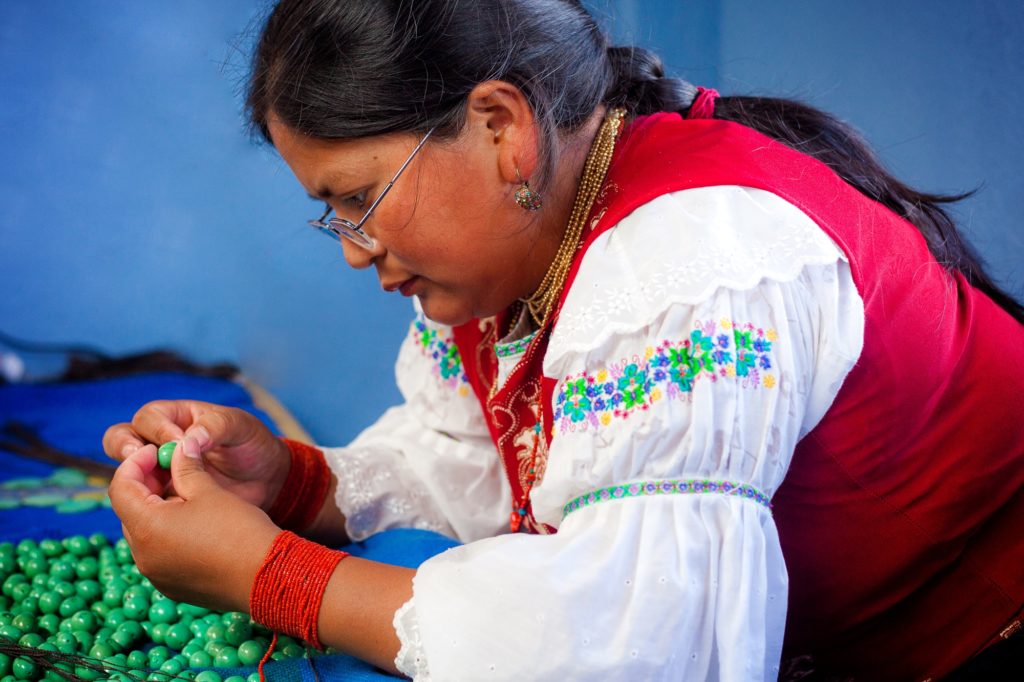 The brand proposes different varieties of items coming from Vietnam, Ethiopia, India or Ecuador. Depending on the countries, artisans masters a specific materials like recycled bullhorn in Vietnam or recycled bullet casings leftover in Ethiopia.
The necklace is made from the Tagua, a seed that comes from the Tagua palm tree. The tagua seeds can then be cut into different shapes and forms. It is also possible to dye the seed in a variety of different natural colors.
The earrings are made from recycled bullhorn that that has been discarded by local stockyards. Note that bulls are part of Vietnamese culture particularly for their milk and the use of any leather production.